My wife is from Huddersfield, and in 2016, during my flying lessons, I've picked her up once from her hometown together with my FI. It was a legendary trip that I intended to do again as soon as I was licenced.
Now it's the time, and scheduled this flight for the 29th of June 2018, coming back the day after. So I've started the preparation in plotting quickly a route in Skydemon and contacting airfields.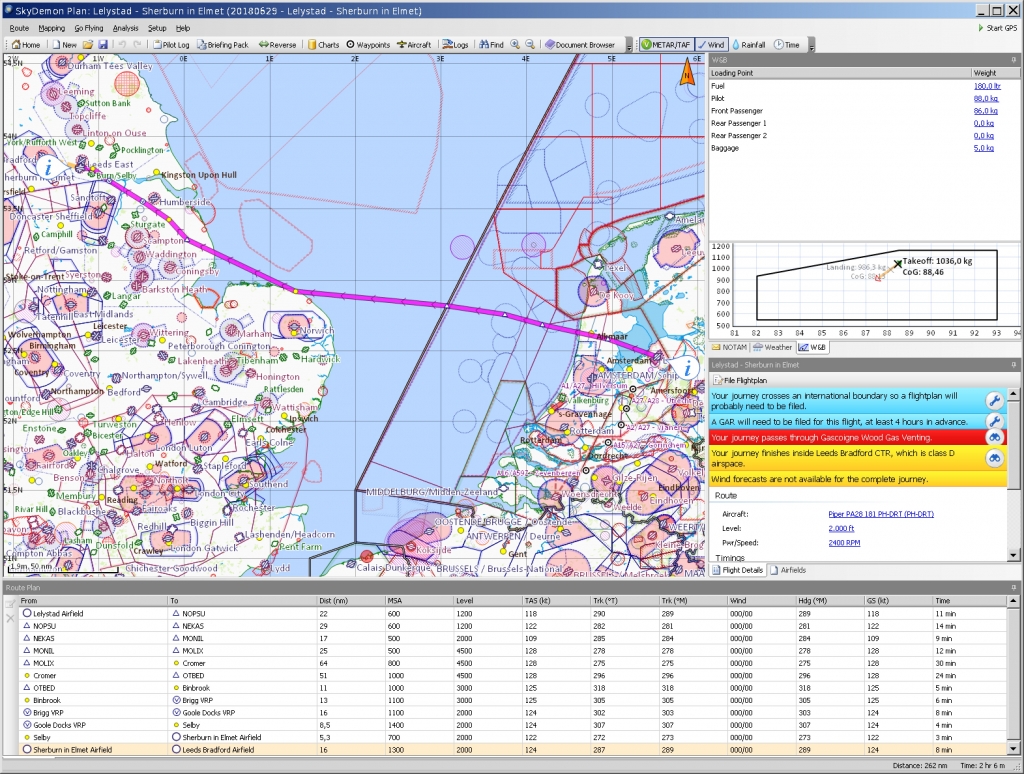 After calling both Crosland Moor, our final desination, and Sherburn-in-Elmet, for immigration and fuel, my plan was made, and now hoping for some really good weather.